Don't Be The
Friend

Who Gets

Left Behind
To Survive & Succeed Faster In These Hypercompetitive and Uncertain Times, You Need Lots of Skills. Your Degree and Technical Skills Aren't Enough.
You Need Tiny Skills.
Tiny Skills is The World's
First-Ever

Collection of Proven Advice on 250+ Top Work & Personal Skills. Use it To Quickly Find Successful Solutions For Any Problems In Life And Win Over Any Challenge & Competition At Work.
What You Get In This Best Selling Book Of Collected Advice (20,000 copies already sold!)
250+ Easy-To-Follow Skill Guides
5000+ Bits of Proven Advice Distilled From Best Books And Experts

13 Types Of Essential Skills Made Easy

1. Communication skills
2. Self Help skills
3. Self Improvement skills
4. Time Management / Productivity skills
5. Business skills
6. Writing skills
7. Thinking skills
8. Making a living
9. Freelancing skills
10. Starting a business
11. Running a business
12. Creating a tech startup
13. Career management skills.

(Full Table Of Contents: All 290 Guides.)
Why You Need This Book
There Is So Much We Need To Know.
Every Page Is Basically A Book.
No Need To Buy 100s Of Books.
Who This Book Is For
For Modern Professionals.
For Students & Job Hunters.
For Everyone.
Already Used By 20,000 Smart Professionals, Entrepreneurs & Job Seekers Around The World To Succeed Faster At Work & In Life.
Buy it. Read it. Gift it. Finally, someone gave us all we needed to know to get ahead, in one book.
- Mercy Bell (Buyer)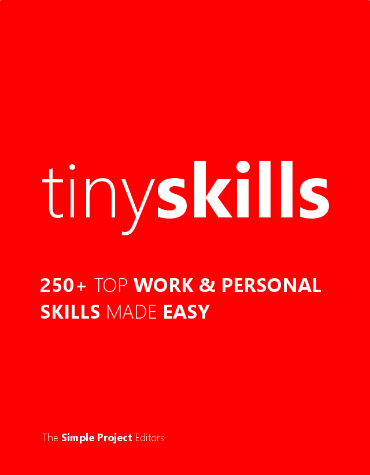 13 Kinds of Top Skills | 550 Pages | PDF / EPub / Kindle Ready

Spl. price: $9.99 $3.99 Save $6
Two Free Guides Inside
1. 100 Most Useful Acronyms That Teach Us
2. 200 Writing Tips From Great Writers