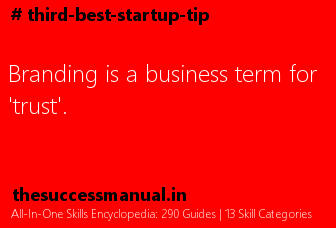 Branding is a business term for 'trust'.
People buy from people they like and trust (testimonials, peer pressure).
People buy benefits (cheaper, safe, convenient, durable, great looks), not products.
Make sure your brand/s stand for trust, likeability and unbeatable benefits. As long as you got all this, you are gold.
Choosing a Business/Product name
Choose positive-sounding, preferably specific (e.g. go-go cars) name/s that appeal to your customers/users, rather than just to yourself. Before you finalize the name, see if a. com domain name (the first choice) for that name is available or not.
Trademark the name. Put copyright signs alongside the name on every document with that name on top.
Before settling on a business/product name: Do a Google search for names already taken.
Also check on a domain registrar such as namecheap.com. A good name is easy to spell and interesting.
Please also do a trademark/tradename search on the name.
Nonsensical names (Google etc.) are okay if you think you have the marketing or business muscle to make things work.
Thank you for reading.
This guide is from The Success Manual, which contains 200+ guides to succeeding in business, career and personal life. Get the pdf ebook for $12 only.