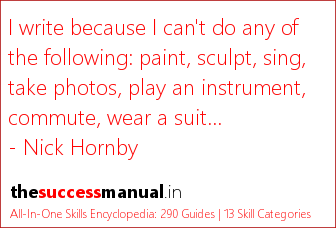 This is a guide to finding a career path you will love (and prosper in).
Your Career plan is different from your Career development plan
Your career plan is what you want you to do in your working life, which is an ongoing process, and normally starts when you take a good and hard look at yourself, when you set out some goal/s for life.
Your career development plan is how you want to go about developing the skills, knowledge, experience and connections that you will need at different stages of your career.
If you can't say why you made your company a better place, you are out.
– Cynthia Kellams
You need to imagine yourself working through a series of projects, adding value for specific customers, internal and external.
– Tom Peters
My only career strategy is to plan what I can learn from each job.
- Veronique Vienne
Develop a systematic plan to attack your most cherished beliefs.
– Tom Peters
Things that influence our choices of jobs and career
Security and stability- Autonomy and independence- Creativity and entrepreneurship- Technical/functional competence- Managerial competence (good people skills, generalists- good at a number of things, without excelling at one thing, most of the time)- Variety and change- Power and influence- Helping others
(Source: Edgar Schein)
Here are ten different approaches, but fundamentally the same, to help you find fulfilling work.
Method #1- The Petals Exercise (in brief)
This is the simplest method, but I think it works best when you are just starting out in career. That situation gives you the most freedoms to choose what you want to do, and more importantly, where and for whom do you want to work for.
There are seven petals on the flower, standing for (supposedly) seven ways thinking about yourself/describing yourself.
Petal #1: Things you know (great ideas, checklists of things to do in case..., how to do something better, etc), and Things you are interested in (fields of interest)
Petal #2: Favorite kinds of people to work with (+ age group, personality types- e.g. RIASEC)
Petal #3: Things you can do (your transferable skills- people skills, data skills, making skills, etc- search online for words to describe each of these skills in action) and love to do (your strongest traits- e.g. calm, decisive, dependable, energetic, diplomatic, practical, versatile, curious, resourceful etc- search for more traits online)
Petal #4: Your preferred working conditions (indoors/outdoors, small company/large company, view outside/no views, etc)
Petal #5: Your preferred salary range- and other benefits (as well level of responsibility- working by yourself, or as a member of a team, or supervising others, or running the show—that you feel most fitted for, by experience/temperament/appetite- also note down your average expenses for each month)
Petal #6: Your preferred places to live (here or abroad, warm/cold, north/south, east/west, mountains/coast, urban/suburban/, rural/rustic, etc)
Petal #7: Your goal, purpose, or mission in Life ( What do you seek in life? Choose from- Knowledge, truth, clarity, health, beauty, art/music etc, love, compassion, moral, righteous, honest, forgiving, make people laugh, wanting stuff, satisfaction, sustainability/environment)
Prioritize all this information, when you have finished writing it down on a big piece of paper.
(Source: 'What Color Is My Parachute', by Richard Bolles)
Method #2: The High School/College Method
This is the long one.
1. Who are you?
What kind of person are you?
- What are your strengths? Weaknesses?
- What do you enjoy doing?
- What are your plans for the future?
Identify your strongest and most valuable skills.
- Select specific areas in which you would like to work and use these to establish your market (prospective employers) who can use your skills.
First, look back and determine when you were enjoying life the most.
- When were you the happiest?
- What were you doing?
- What activities were you engaged in?
- What talents or skills were you using?
- Are any of them work related?
Next, spend some time thinking about your accomplishments from the past. Include cases only you know.
2. Your strengths and adjectives
The adjectives listed below describe qualities which are sought and valued in various working situations. Circle those you feel apply to you. Seek other people's opinion on these.
active
conservative
daring
economical
frank
genuine
logical
methodical
gentle independent
intellectual
intelligent
introspective
knowledgeable
cooperative
friendly
generous
dominant affectionate
amiable
broad-minded
charming
cheerful
clever
competitive
just
inventive argues well
inquisitive
assertive
bold
businesslike
honest
industrious
precise
loyal
masculine
materialistic
modest
natural
persistent
practical
realistic
robust
orderly
sensible
steadfast
steady
strong
unexcitable
vigorous
academic quiet
rational
teachable
unassuming
adaptable
artistic
complex
creative
expressive
persuasive
flexible
imaginative
down to earth
feminine
individualistic
informal
ingenious helpful
good-natured
idealistic
insightful
inspiring
kind
obliging
outgoing
self-effacing
opportunistic
pleasant
thrifty
tough
sincere
sociable
socially skillful
sympathetic eager
energetic
enterprising
reserved
scholarly
serious
humorous
peaceable
emotional
determined
optimistic
performs well
pleasure living
progressive
purposeful
resourceful
risk-taker
analytical
calculating
controlling
critical
curious
cynical
experimental
factual
farsighted
accurate
dependable
efficient
moderate intuitive
teachable
inventive
open-minded
original
quick to act
seeks change
spontaneous
zany
stylish
detail-oriented
firm
obedient tactful
investigative
thoughtful
understanding
verbal
warm
adventurous
aggressive
ambitious
versatile
discreet
formal
organized self-confident
democratic
sharp-witted
shrewd
talkative
uninhibited
verbal
vigorous
witty
deliberate
sensitive
meticulous
receptive
My strengths: Choose from above the six personal strengths you feel are most descriptive of you.
After each, identify what you are able to do because you possess that quality.
For example: I am thoughtful; therefore I can make well reasoned decisions easily.
Use this format: I am ____________________________________________________________________; therefore, I can _____________________________________________________________ ________________________________________________________________________.
3. Your skills
Think about what you can do and have done. Look over the list of skills below and put a tick mark over those that apply.
Add other skills you have which are not listed. Show this list of people to people who know, asking for their inputs, things they remember. Ask them to put a star (*) next to those they think you are particularly good at.
Also make note of these things (and mark with a separate color):
Which kinds of skills do you enjoy using the most? Which give you the most satisfaction?
What kinds of things are you interested in doing?
What are the skills you would like to improve?
What are the skills you would like to learn next?
Helping/Human Relations Skills
Working With People:
_____ caring for others,
being sensitive
empathizing
listening &
understanding
counseling, guiding
communicating warmth
collaborating with others,
teamwork
advocating, negotiating
for others
motivating others
sharing
host or hostessing
creating pleasant
environments
Management Skills:
_____ managing responsibility
_____ delegating responsibility
_____ organizing & coordinating others
_____ planning, forecasting
_____ designing & developing programs
_____ establishing procedures, organizational structures
_____ directing & supervising others
_____ reviewing, evaluating
_____ hiring, team building
_____ implementing policies
_____ developing the potential
in people
Leadership Skills:
initiating
self-directing
managing time
persisting
confronting problem
situations
planning & promoting
change
active problem solving
taking risks
making hard decisions
leading others
motivating groups
inspiring others
chairing meetings
persuading
influencing others
selling
negotiating, bargaining
debating
promoting an idea/product
reconciling conflicts
mediating
Communication/Public Relations Skills:
communicating
writing reports, letters,
memos
conversing
speaking
editing
reading
translating, explaining
defining
summarizing
writing — imaginative,
promotional
public speaking
demonstrating
using humor
making radio and tv presentations
performing in public
Instructional/Educational Skills:
briefing, explaining
teaching, tutoring
advising, informing
training
leading, facilitating
creating learning
environments
encouraging
enabling others to help themselves
empowering, training others
illustrating concepts
with examples
Numerical/Organizational Skills:
financial bookkeeping
reports
managing budgets/money
allocating resources
computing/calculating numbers
financial planning
statistical work
cost analysis
keeping deadlines
accepting responsibility
following through
organizing records/classifying/filing/processing
getting things done
making arrangements, contacts
attention to details
implementing decisions
making decisions
coordinating
systematizing
Observational/Analytical Skills:
_____ sensing, feeling, listening, aware
_____ observing, reflecting (people/data/things)
_____ perceiving potential in others
_____ learning quickly
_____ reasoning, abstracting, using logic
_____ assessing/appraising
Problem Solving Skills:
gathering information
researching/surveying
clarifying problems
anticipating problems
organizing/classifying
analyzing/dissecting/breaking into parts
diagnosing/finding the root of the problem
problem solving/trouble-shooting
testing ideas
reviewing/critiquing/evaluating
Working With People, Data & Things
Creative/Imaginative/Innovative Skills:
_____ imagining/using intuition
_____ improvising/inventive
_____ innovating/creating ideas
_____ experimenting
_____ developing/formulating
_____ synthesizing/integrating
predicting/showing foresight
adapting/improving
has insight
designing new programs/materials
staging/directing productions
designing
sensitivity to beauty
expressive, verbally/non-verbally
creating music/art/photography/
sculpture, etc.
visualizing colors/shapes/concepts
symbolizing words/images/concepts
writing poetry/plays/stories
acting
Working With Things
Physical/Mechanical Skills:
physical coordination
plant care, farming
animal care
traveling
navigating
physical stamina
outdoor work
camping
athletic
working/cleaning, tending
cooking
crafts
dancing
technical
mechanical reasoning
spacial perception
designing, shaping, composing
operating equipment
using tools
repairing
assembling/installing
building, construction
lifting, balancing, moving
precision work
producing
List six skills you enjoy the most:
List skills (from each category) you want to improve:
4. Your work values
The following list describes kinds of satisfactions we obtain from our jobs. Look at the descriptions of these various satisfactions and rate the degree of importance you would assign to each for yourself, using the scale below:
3 — if it is very important to you in your career/job
2 — if it is reasonably important
1 — if it is unimportant or undesirable
_____ Physical: Do work which makes physical demands in which I can use coordination and physical skills.
_____ Relationships: Develop close friendships with my co-workers and other people I meet in the course of my work activities.
_____ Uniqueness: Feel that the work I do is unique, novel, different from others in some way.
_____ Decision making: Have the power to decide policies, agendas, courses of action, etc.
_____ Status: Have a position that carries respect with my friends, family, and community.
_____ Location: Live in a place which is conducive to my lifestyle and in which I can do many of the activities I enjoy.
_____ High Income Possibilities: Work that can lead to substantial earnings or profit enabling me to purchase essential items and the luxuries of life.
_____ Moral/Spiritual: Have a sense that my work is important to and in accord with a set of standards I believe in.
_____ Time Freedom: Be free to plan and manage my own time schedule in work; be able to set my own hours.
_____ Fun: Work in a situation where I am free to be spontaneous, playful, humorous, exuberant.
_____ Expertise: Be respected and sought after for my knowledge and skill in a given area.
_____ Intellectual Status: Be recognized as a person with high intellectual ability; one who is an authority in a given area of knowledge.
_____ Integration: Be able to integrate my working life with my personal life, involving my family or close friends.
_____ Creativity: Create new programs, systems; formulate new ideas; develop original structures and procedures not dependent on following another's format.
_____ Responsibility: Be responsible for the planning and implementation of many tasks and projects as well as for the people involved.
_____ Variety: Do a number of different tasks. Have the setting and content of my work responsibilities change frequently.
_____ Security: Be able to depend on keeping my job and making enough money.
_____ Learning: Be able to continually learn new skills and acquire new knowledge and understanding.
_____ Be Needed: Feel that what I do is necessary for the survival or welfare of others.
_____ Not Demanding: Have work duties that demand very little energy or involvement.
_____ Help Society: Make a contribution for the betterment of the world where I live.
_____ Influence: Be able to change and influence others' attitudes or opinions.
_____ Pressure: Have a job that involves working against time deadlines and/or where others critique the quality of my work.
_____ Supervision: Be directly responsible for work which is done and produced by others under my supervision.
_____ Contact with People: Day-to-day contact and dealing with the public.
_____ Beauty: Have a job that involves the aesthetic appreciation of study of things, ideas, or people.
_____ Authority: Have control of others' work activities and be able to partially affect their destinies.
_____ Artistic: Be involved in creative works of art, music, literature, drama, decorating or other art forms.
_____ Work Alone: Work by myself on projects and tasks.
_____ Orderliness of Environment: Work in a consistently ordered environment, where everything has its place and things are not changed often.
_____ Work with Others: Be a member of a working team. Work with others in a group toward common goals.
_____ Advancement: Opportunity to work hard and move ahead in my organization.
_____ Predictability: Have a stable and relatively unchanging work routine and job duties.
_____ Helping Others: Provide a service to and assist others as individuals or as groups.
_____ Productive: Produce tangibles, things that I can see and touch.
_____ Affiliation: Be recognized as being associated with a particular organization.
_____ Job Tranquility: To avoid pressures and "rat race.
_____ Risk-taking: Have work that requires me to take risks and rise to challenges frequently.
_____ Competition: Pit my abilities against those of others in situations that test my competencies and in which there are win or lose outcomes.
_____ Exercise Competence: To involve myself in those areas where I feel I have talents above the average person.
_____ Physical Work Environment: Work is a place which is pleasing to me aesthetically.
_____ Work on Frontiers of Knowledge: Be involved in hard science of human research; work in a company considered to be one of the best in the business and strive for advances.
_____ Community: Work at a job where I can get involved in community affairs.
_____ Problem Solving: A position that provides challenging problems to solve and avoids continual routine.
_____ Creative Expression: Opportunities to express my ideas, reactions, in community affairs, and observations about my job and how I might improve it verbally or in writing.
_____ Independence: Be able to direct and control the course of my work, determining its nature without a great deal routine of direction from others.
_____ Recognition: Be visibly and publicly appreciated and given credit for the quality of work.
List five values or satisfactions you want most from your work:
Why are these values important to you? What do you need to do to incorporate them into your present life?
5. What you want
- What conditions are you seeking in your next position?
- What do you wish to avoid?
- What level of responsibility do you want?
- What opportunities are you looking for? (e.g., advancement, learning, development of new skills, more money, etc.)
- What style of management do you prefer?
- What are your requirements in terms of location, travel, hours, salary, and fringe benefits?
- What is most important to you in your next position? (time, flexibility, status, helping others, creativity, security, etc.)
- What are your short- and long-term work-related goals?
Now put all this information one big sheet of paper, and you are ready to look for a career that suits your needs and abilities.
6. Working for others
When you work for others, there will inevitably be difference in yours and theirs way of looking at things. A look at potential differences between your own worldview and that of others:
Values
– How important is the individual?
– How important is religion?
– How important are age and gender?
– How important are background, status and position?
– How important is appearance?
– How important are punctuality and time?
– How important is it to follow rules and regulations?
– How important are hierarchy and empowerment?
Attitude to work
– What is the pace of life (work hours and breaks) like?
– What is the importance of work in overall lifestyle?
– Are foreigners feared, disliked or looked down upon?
Decision making
– Is it consensus driven or directive?
– Is it rational or intuitive?
– Is it based on analytical or associative reasoning?
– Are negotiations adversarial? (Is compromise viewed as a sign of weakness?)
Communication
– How direct is it? (Is saving face important? Is bluntness frowned upon?)
– What rules apply to the body (e.g. eye contact, touching, stance or personal
space)?
– How formal is it? (e.g. titles, deferential or respectful tone and lexicon)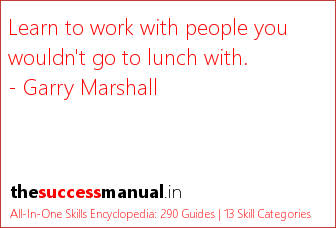 Method # 3: A simpler version of the high school method, more useful to already working people.
1. Your Personal Profile
- What are your priorities in life?: The values that matter- type of leader you see yourself becoming
- What is your work experience so far? The jobs and roles you held- Successes and failures (and why)- How it could have been better
- What are your achievements?: Your greatest achievements- What impressed others (bosses, colleagues)- What gave you the pleasure the most?
- How do you behave in important situations?: Situations that make you feel strong- Situations you dread the most
- What is your communication style?: Listener- Or, a Talker- Or, a Charmer- Or, a good public speaker/presenter
- What is your working style?: Perfectionist- Do a thing well and move on- Collaborative/Team worker- Work best when alone
- What is your personality like?: Open person- More private- Get along well with people- Introvert- Like order/structure- Okay with randomness/uncertainties
2. What you plan to do
Thinking about what knowledge, skills and experience we will need.
- What are your goals and aspirations? Why are these important? (personally and professionally- E.g. Why do you want to be a marketing manager?)
- What is your timeline for achieving these goals? What are the key milestones that will need to be achieved? (e.g. Manager by age 30, retire by 40)
Start with a 5-10 year career plan only. Also mention the work experience you would need at each major stage.
- What are your plans about getting the skills your would need at each major stage of your career?
Certifications, degrees, company-sponsored training courses, books etc.
- What career opportunities are available at this moment? what opportunities do see in the foreseeable future?
- How will your fund and support your skill-upgradation plans?
3. What we need to work on
Every skill you acquire doubles your odds of success.
You can raise your market value by being merely good- not extraordinary- at more than one skill.
- Scott Adams
1. Improving our knowledge: Of the job, of all jobs in our niche, of the industry, as well knowledge of the world (the history, economics, technology and politics which are shaping the future that we will work in)
2. Improving on other skills that will help us do our job better: Computer skills- Research skills (online/offline)- Language skills (gives our career an edge)
3. Improving our cognitive (mental) ability: Problem solving- Analytical ability- Decision making- Planning and strategy related to work
4. Improving our people skills: Communication skills- Empathy- Influencing and persuading people- Networking skills- Dealing with office politics- Social events
5. Improving our attitude: Being confident by believing in yourself- Being positive with a can-do attitude- Being proactive/self-starter- Being resilient- being flexible/adapting- Being able to focus on a task/goal- Being able to see the big picture (why we are doing what we are doing)
6. Improving our visibility in the job market: Personal branding- Self marketing
7. Improving our work-life balance (and avoiding job burnout)
This guide has tips on most of the skills on this list, except the job-specific skills.
Method #4: The 'Dream Careers Quiz'
1. If you had an evening off, what would you rather do?
2. Which section of the newspaper do you turn to first?
3. What would you prefer to do at a party?
4. Which book would you most like to receive as a gift?
5. What would you rather do in your spare time?
6. It's your turn to choose the movie. What's your first choice?
7. You're at a social event. Who would you rather join?
8. You have the choice to be on a reality show. Which do you choose?
(Source: 'Dream career: How to quickly break into a fab job!', by Tag and Catherine Goulet)
Method #5: A Personal SWOT analysis
Strengths:
Things you do well
Specific skills you have learnt
Positive personal characteristics
Your education
Your contacts who can help
Other useful things you have at your disposal
Weaknesses:
Things you have difficulty doing
Skill deficiencies
External factors – gaps in resume, lack of references, transport problems
Personal limitations – for example, shyness
Opportunities: Realistic job ideas
Chances created by industry trends – new technological development, labor shortages…
Threats: External factors – obsolete jobs, fierce competition,
Unrealistic expectations – due to your weaknesses (see above)
Method #6: The 50,000 Mile Career Check-Up
If you were to lose (or, if you have lost) your job, do you know, beyond a reasonable doubt, that
you are readily re-employable in today's economy given your current experience, qualifications
and skills? _____Yes_____No
(Source: 'The 50,000 Mile Career Check-Up', by Carleen MacKay)
Method #7: The Obituary Exercise
Write your obituary: What you would want written about you when you have passed away many, many years from now.
Write whatever comes to mind, even if it feels like stream-of-consciousness.
Use words, phrases, sentences.
Don't over-think this exercise.
Do not edit, censor, analyze or critique your thoughts.
Take 10-15 minutes to complete this exercise.
You can re-visit this exercise again in the future, so do not try to perfect your answer now.
Questions you should ask yourself as you do this exercise:
- What and/or who did you impact or change? Why?
- What character traits and values did you consistently demonstrate over your life? At your
core, who were you?
- Who did you care for? How did you impact or change this person/these people?
- What were major accomplishments in your life? At the ages of 40, 50, 60, 70?
- What did you show interest in? What were you passionate or enthusiastic about?
- What was your legacy?
Source: Stanford University Exercise
Method #8: Think GPS
G = my greatest strengths
P = my passions & hobbies
S = serve people's needs
Method #9: 'Live and let live' method
1. What you're good at (Ability)
2. What makes money (Financial security)
3. What helps others/society (Altruism)
4. What you enjoy
Method #10: The MAPS principle
M = Meaning
A = Atmosphere
P = Passion
S = Skills
In other words, do something that engages your skills, takes place in a nutritious physical and human atmosphere, you are passionate about and makes meaning.
Method #11: The Shell method
Define what success is for you: External achievements, Internal happiness, Mix of both
Determine how you will achieve that success (based on your talents, experiences etc.).
Decide what kind of life we want to lead (and would later pass to our descendants): Being good at organizing things and teamwork, Being loyal and a person of word, Seeking power and glory, Honing a craft and looking after family, Search for Individual excellence (E.g. sports),
Or try to help others (social service, charity, volunteering).
(Source: Professor Shell, The Wharton School of Business)
Thank you for reading.
This guide is from The Success Manual, which contains 200+ guides to succeeding in business, career and personal life. Get the pdf ebook for $12 only.