Making a living
Make money
1. Start a YouTube channel: Starting a YouTube channel to teach people to do stuff is a good option, but it is way too competitive. There are too many people, and some very big players into this field...
---
Making a living
Make money
According to a news report, the average writer (books etc) makes only $16,000 a year. And this is not the money from blogging, which is way, way less, in 99% cases. 1. Make money writing ...
---
Making a living
Make money
1. Use your hobby to make some money: People who enjoy shopping can become a mystery shopper. Photographers can sell licensed photos (it is very competitive - sell on Creative Market, Pho...
---
Making a living
Make money
1. Sell unwanted stuff: Books, old Furniture, electronics, media, toys, and other unwanted items. Sell to your neighbor. Sell online, via classifieds (Craigslist). Take some good pictures and write a ...
---
Making a living
Make money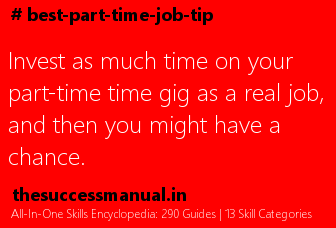 There are several things you should know before you think on away to make a part-time living. 1. Invest as much time on this part-time time gig (networking, looking for a jo...
---
About / Updates
How to use
The Inspiration for Skills of Victors The inspiration for this 'encyclopedia of advice' came from the realization that most of us struggle at our jobs / getting ahead in life despite having a...
---