Career success
From a survey of young workers, a list of what they want from their job. We all want similar things from our work, give or take a percentage here or there, right? Job charact...
---
Career success
Ah the American Dream! A dream where everyone had the same chances of success and money, where all you had to do was to put in the hours and never stray from the course, baby. And one day, the riches ...
---
Running a business
According to the Small Business Administration (SBA) in United States, 50% small businesses survive beyond five years. In fact, 33% fail in the first two years itself. the main cause for failing is ci...
---
Running a business
One person, running the whole show, one person against the world, doing everything yourself - what a romantic idea! But it is a common idea. According to a news story, there ...
---
Creating a tech startup
Here are more tip for getting people interested in your product/startup. 'Startup experts' call all this 'growth hacking'. 1. Using email to get more business for your sta...
---
Creating a tech startup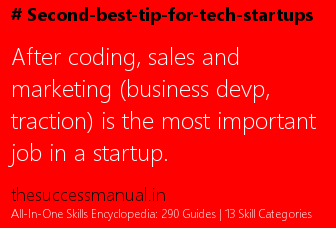 A simple guide to marketing that gets your startup users and customers. Avoid all the hoopla and lottery dreams. Focus on marketing that get...
---
Creating a tech startup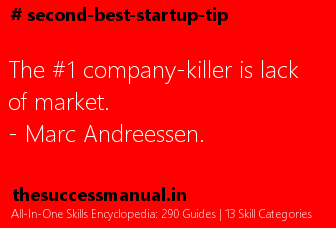 Use this three-part validation guide to see who showed interested in your product/product category in past, who show interest at this moment, and whether they will actually put up any mo...
---
Creating a tech startup
First, the important facts: 1. A typical smart phone user looks at their phone about 150 times per day 2. People use their smartphones to get "Just in time" information: ...
---
Creating a tech startup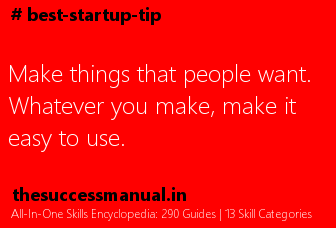 'The basics of a technology startup': This is the alternate title of this chapter. You make things that people want by knowing what people want, which you do by just...
---
Running a business
You sell a business because you know you have reached a point where a fresh look (and more funds) is urgently needed to push the business in a new direction, so it survives (against bigger players and...
---