Making a living
Make money
1. Sell unwanted stuff: Books, old Furniture, electronics, media, toys, and other unwanted items. Sell to your neighbor. Sell online, via classifieds (Craigslist). Take some good pictures and write a ...
---
Making a living
Make money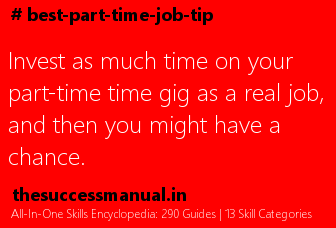 There are several things you should know before you think on away to make a part-time living. 1. Invest as much time on this part-time time gig (networking, looking for a jo...
---
About / Updates
How to use
The Inspiration for Skills of Victors The inspiration for this 'encyclopedia of advice' came from the realization that most of us struggle at our jobs / getting ahead in life despite having a...
---